Exceptional Interior House Painting our Specialty
Are things starting to look a little dingy around the house? Or perhaps it is just time for a change. If so, it is time to consider renewing your home's interior with a professionally applied interior repainting.
When you ask "Your Cape Cod House Painter" Robert J. Perry to do repaint all or part of the interior of your home, below is what you can expect when he does your work. You should never accept anything less.
Our first task is to plan the project. We do a visual inspection to determine what is needed to perform your interior painting project properly. Before we start work, we will remove furniture and/or cover items to protect them from any dust or damage.
We will then prepare the area by putting plastic up in certain areas. This is to prevent the dust from settling around the rest of the house. Once the furniture is either covered or removed from the room or rooms, we place a heavy drop cloth down on the floor areas and bring in a table. This is where we will keep all our equipment and supplies that we use every day so that they are neatly stored on and under the table.
Painting Work Area Preparation
Once we have fully protected the work area, we will start by sanding all ceilings that are flat, not textured, then do the walls and trim, or whatever the job requires. I will secure all loose trim, repair any loose sheetrock tape, and "popping" screws or nails in walls.
When this very important process has been completed, I vacuum up all debris that has been generated by the preparation of our painting project, followed by washing everything down with Dirtex. This is a special cleaner that leaves no residue. We want nothing in between the substrate and our patching and priming step.
After the Dirtex wash is dry, I patch all holes, caulk all cracks. Usually patching takes a few applications, so I will "bounce" back from other rooms for drying time between.
After another vacuuming, I prime the painting project surfaces with a latex primer. This creates the perfect bond for applying the finish paints. I will start the finish painting on the ceiling, with the trim and walls next.
If there are knotty pine or stained surfaces to be painted, we will use different primers and an additional coat here and there, but basically the same it is the same type of preparation.
Greasy spots caused by the oils found on human hands, and from kitchen area splatter by cooking foods, are very important to wash. It is extremely important that all walls and trim have a clean, dust-free surface to stick to.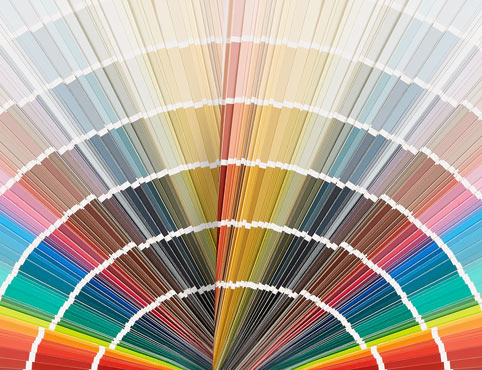 This is one of the most important steps. If you are obtaining estimates from other contractors, be sure that they include all the steps described above. A low-ball price usually means they are cutting corners somewhere, resulting in an inferior job which will be more costly in the long run.
When your painting project is completed by "Your Cape Cod House Painter" Robert J. Perry, the areas are vacuumed, furniture placed back in order, as clean or cleaner than before we started, because a happy customer is our most important goal.
Cape Cod House Painter things to know:
Robert J. Perry has been Cape Cod's source for expert interior painting, from wallpaper removal and paint, to painting over outdated knotty pine or just a nice refresh of color for 25 years.
Do you have water stains on your ceilings? Not a problem! Robert J. Perry will fix those and minor sheetrock damage on walls and ceilings.
Do you have interior doors that hitting the casings preventing them from closing properly or not at all?  Robert will be happy to fix those for you.
We like neat and tidy everyday cleanup! When we paint your house interior, you will too!
We repair widow cases and sills and interior minor sheetrock repairs and painting too.
Instead of ripping out those old kitchen cabinets, think about giving them a fresh new look with a great new paint job.
What about that old outdated dark wood! Why not brighten up your entire home interior by painting over it.
Timing is important when scheduling interior and exterior house painting projects. Ideally, it is best to schedule your interior house painting in the months of November through April. It is usually too cold to paint properly outside, and the indoor heating creates a better drying environment.
Exterior painting is best done outside when warmer temperatures and summer sun provides offers a better environment for the application and drying of exterior painting projects.
We use Benjamin Moore Paints. Need ideas for your interior painting project? Click Here!